As an Amazon Associate, T Nation earns from qualifying purchases. When you buy something, using the retail links in our articles, we may earn a small commission. T Nation does not accept money for editorial reviews. Read more about our policy.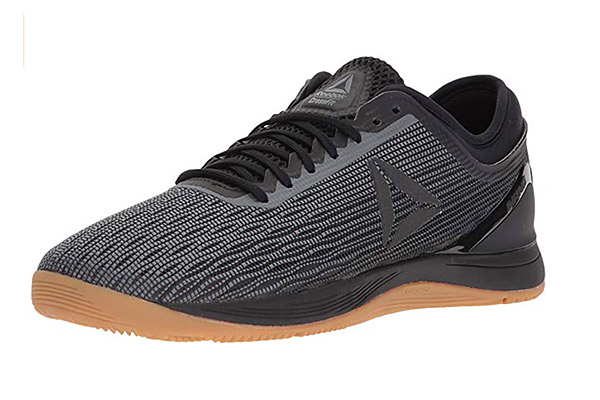 From Amazon
Minimal drop. Wide toe box. TPU heal wrap. Flexweave upper provides flexibility, durability, and security.
It's the official shoe of CrossFit, but Nanos have also become the go-to footwear for those who like to mix up their fitness modalities and want a pair of do-it-all shoes. People loved the earlier Nano models, but weren't big fans of the 5.0s. (That Kevlar acted like a cheese grater on the toes.) This new model though scores high marks and seems to have redeemed the brand. Nanos are back!
– Chris Shugart
From Amazon
Durable, haptic 3D print upper that offers superior resilience in high-wear areas. Rubberized rope wrap. Directional traction for max grip.
Love or hate CrossFit, its emergence revitalized the dormant cross-training shoe category. Nike has upped the ante with the latest version of their Metcons. These shoes even come with a removable polyurethane Hyperlift insert for Olympic weightlifting, so you can choose between a 4mm or a 12mm drop. So you can work on your snatches, remove the insert, then go for a run in the same pair of shoes.
– Chris Shugart
From Amazon
Light weight, zero-drop minimalist design. FeelTrue sole provides maximum ground feedback.
Several T Nation coaches are fans of barefoot training, citing improved foot and ankle function that "works its way up" the body. The result? Better movement mechanics in the hips and lower torso. But most gyms don't allow naked feet, for good reason. Xero shoes are designed to give you all the benefits of barefoot training while still offering protection. Their zero-drop design, thin outsole, and wide toe box works great for everything from minimalist trail running to deadlifting.
– Chris Shugart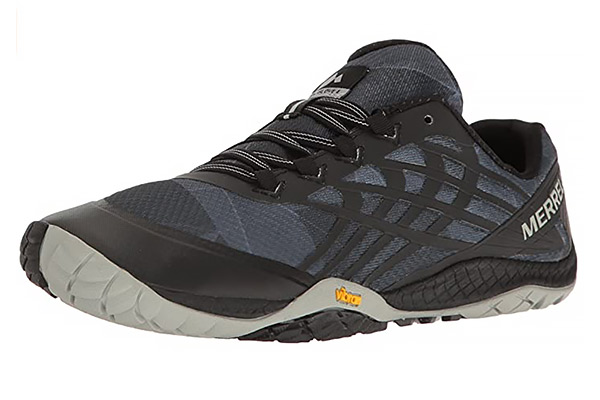 From Amazon
Durable zero-drop shoe with mesh upper and Vibram outsole. TrailProtect pad offers underfoot protection.
These are called "trail" shoes, but they're excellent for lifting. They have good arch support for zero-drop shoes. (Zero drop just means that your heal isn't elevated, like it is in most athletic shoes.) The toe box of these is nice and wide, so your toes are free to spread out when you lunge and squat. And I've noticed that because of the wider toe box, I can keep my balance much more easily during single-leg RDLs.
– Dani Shugart
From Amazon
Lightweight and flexible. 4mm heel to toe drop for lifting. Welded toe bumper.
Inov-8 (innovate, get it?) designed these shoes for "functional movements" and "cross training" and included features to help you climb ropes and do burpees and box jumps without bashing up your toes. In other words, this is their take on a CrossFit shoe, though they must not be allowed to say that. Whether you're a CrossFitter or not, this shoe looks great for all-around gym use. The wide toe box allows your little piggies to spread out naturally, providing a stable base for all kinds of lifting. And once you try a shoe with a wide toe box, you'll never go back to standard, cramped-toe shoes.
– Chris Shugart