The Truth About Clean Eating
You hear the term "clean eating" all the time.
And while it's ambiguous depending on what kind of diet you consider healthy, one thing most of us can agree on are the foods that aren't healthy.
They're higher in calories ounce for ounce, offering little to no nutritional value aside from those calories. So they don't fill you up, yet they contain the trifecta of sugar, fat, and salt making them easy to overeat, unless you obsessively count and measure every morsel to make sure you have a proper amount.
You don't have to use the words "clean eating" to know the difference between junk food and everything else.
I categorize food by what keeps me lean and what morbidly obese populations eat. Trust me, they didn't get fat consuming lean meats, protein shakes, plant products from mother nature, or healthed-up homemade recipes.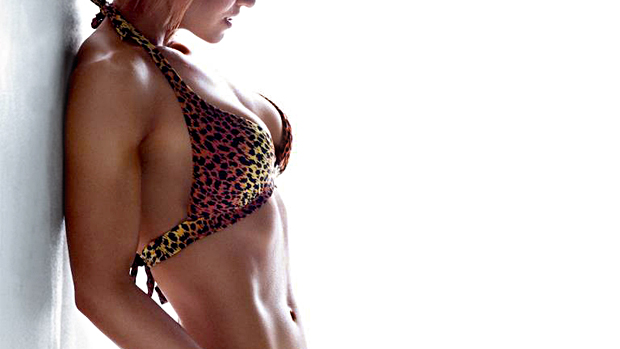 Easy Fat Loss
Clean is just a mainstream metaphor for that which won't make you fat and diseased. My form of clean eating is high-volume, high-nutrition foods that are worth every calorie. Why?
Because they make me feel satisfied. They serve a greater purpose than just filling a numerical quota of macros. They satiate and they also taste damn good.
Yes, food can taste good without a truckload of sugar in it.
So if I want to be in a caloric deficit and lose fat, I can do so easily. And I can do so without even tracking my calories or macros (gasp!).
It's simple, I just eat more of what fills me up and makes me want fewer total calories. I also eat to fuel workouts so that I can still train hard.
Fact: The foods that make you perform well and feel satisfied are the same ones that don't leave you feeling like you're in a caloric deficit.
This is a recipe for one of those foods. It's a dessert. Doesn't matter what you call it: clean, dirty, delicious, hearty, ridiculously high in protein -- it's still going to make your mouth water and your belly full.
High-Protein Blueberry Biscotti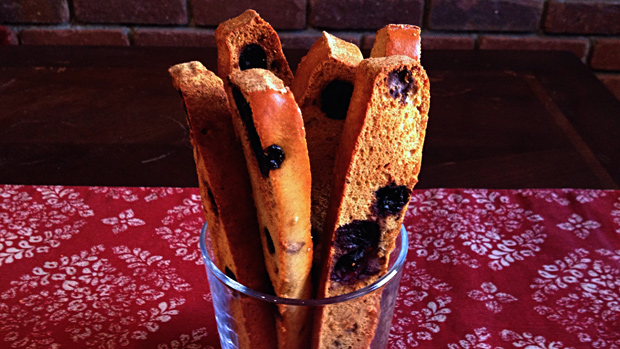 Biscotti is an Italian treat which means twice baked. Enjoy these with coffee or anything you feel like dunking it in. Cooking times and temps may vary depending on your oven.
Ingredients
Vanilla Metabolic Drive® Protein, 4 scoops

All purpose gluten-free baking flour (Bob's Redmill), 1 cup

Splenda or any sweetener, 1/2 cup

Salt, 1/4 teaspoon

Baking powder, 1/2 teaspoon

Unsweetened almond milk, 1 cup

Whole egg, 1

Vanilla extract, splash

Cinnamon and ginger, a few liberal dashes

Frozen or fresh blueberries, 1/2 cup
You'll need an 8 x 8 inch cake pan and a medium-large cookie sheet.
Directions
Preheat oven to 350.

Make your cake pan non-stick: lightly coat it with spray coconut oil (or any oil). Evenly dust it with vanilla Metabolic Drive®.

Mix all dry ingredients together. Stir in the almond milk, egg, and vanilla. Then mix in the blueberries.

Pour the batter into the coated pan.

Bake for 30 minutes. Remove from the oven and let cool in the fridge for 10-15 minutes.

Once the pan has cooled, cut into about 12 thin strips.

Line a cookie sheet with foil or parchment paper. Place the strips side-up and bake for 20 minutes.

Remove from oven and flip the strips over. Bake another 20 minutes or until both sides are golden brown.

Let cool and refrigerate.
Option: Use chocolate Metabolic Drive® Protein instead of vanilla. Replace the blueberries with macadamia nuts.