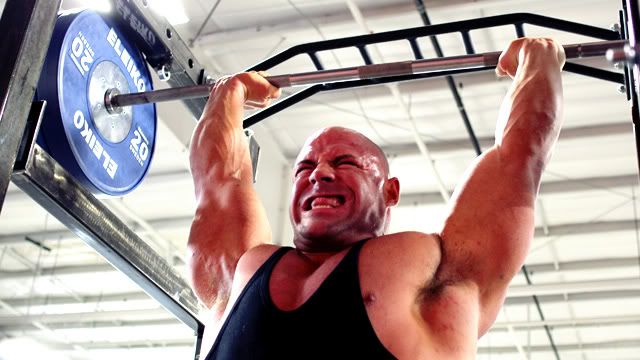 3 Things You're Supposed to Do... But Most Big Guys Don't!
Part 1: Use a Precise Lifting Tempo
Sometimes things look good on paper but they can actually hinder your gains in the trenches. Here are three of those things that are smart in theory but that very few, if any, truly muscular and strong guys do in their own training.
Use Precise Lifting Tempo
Many well known coaches use tempo prescriptions when they plan training programs. You've probably seen these before: a prescription made of three or four numbers that tell you how long each phase of the movement should last.
For example, 4021 would mean a 4 second eccentric phase, no transition time between the eccentric and concentric phases, a 2 second concentric phase, and a 1 second peak contraction.
Heck, even
I
have used these in my very early writings! But in reality, nobody who ever got really big or really strong ever used these in their training. Can you imagine a powerlifter trying to bench press 500 pounds for reps counting "a thousand one, a thousand two, a thousand three..." during his set? Of course not; that's just plain dumb. Whether you're trying to lift big weights or maximize muscle contraction, you can't focus on anything other than the job at hand. Counting seconds is the best way to lose the intellectual involvement or focus when under the weight.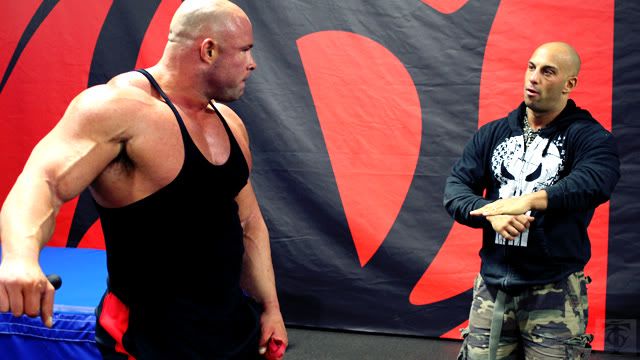 Nobody who ever got really big or strong EVER counted tempo. I honestly believe that coaches use tempo prescriptions for two reasons:
1. To make their program look scientific and high-tech
2. To make themselves seem more important than they really are by controlling every little thing that their follower or client does in the gym
In reality, it simply takes away from the intensity and quality of the workout. And if you're a coach/trainer who uses tempo counting with his client let me ask you this: how can you count tempo, count reps, and coach technique at the same time? You can't! At least not if you want to do a good job.
Heck, when I train a client I can't even count the reps properly (in one
I, Bodybuilder
video I count something like 1, 2, 3, 6, 7, 9...) because I'm actively involved in analyzing and coaching technique. If a trainer can count reps and tempo, it's almost a certainty that he's not doing any quality coaching.
I'm not against lifting speed guidelines, far from it. I believe that the way you lift a weight is very important to get the most out of an exercise. But I'd much rather use a general lifting style recommenation than an intensity-castrating tempo counting approach.
My lifting styles recommendation will be something like this:
Explosive reps:
Lift the weight with as much acceleration as possible.
Rhythmic reps:
Think piston-like -- up and down fairly rapidly but under perfect control and focusing on a strong muscle contraction.
Constant tension reps:
Do the movement relatively slowly to be able to keep the muscle contracted maximally on every inch of every rep.
Slow reps:
Go slow on purpose to maximize time under tension. Each rep lasts around 4-6 seconds, but you shouldn't count.
In Part 2 I'll talk about another thing you're "supposed" to do that you seldom see big guys doing: timing rest periods. -- Christian Thibaudeau
Training, nutrition, or supplement questions? Spill them below!
Indigo Resources:
Store Page and Autoship Info
Original Indigo-3G Article
What To Expect
Basic Carb Guide
Things to Avoid While on Indigo-3G
Long Term Usage Strategies
5 Tips for New Indigo Users