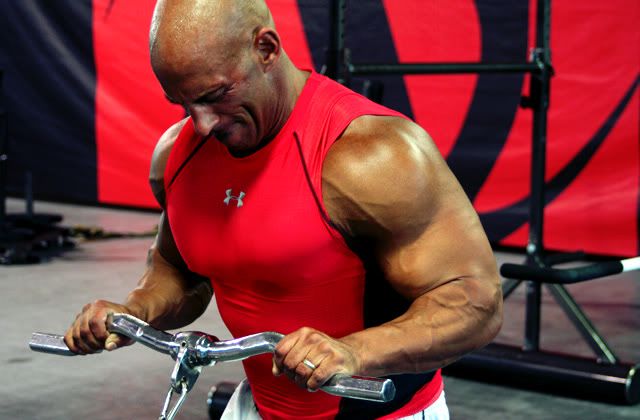 CT: The Fallacy of the Cheat Day
My friend, bodyweight-training expert Adam Steer, and I were recently discussing dieting. We're both similar in that we're binge eaters who easily fall into the "crap eating party" bad habit. We came to the conclusion that, for most people, having a cheat day during the week is a bad idea. By "cheat" I mean eating crap that's very dense in calories and not very good for you (fast food, pastries, donuts, candy, etc.)
The logic behind cheat days is as follows:
1. They provide a psychological break from a week of bland eating and disciplined dieting.
2. They give you a metabolic boost and prevents fat loss stagnation.
3. They help palliate for the decrease in leptin levels when dieting.
However, cheat days also have their downsides:
1. They keep you yearning for junk food. After a cheat day I'll crave "cheat food" for two to three days. This actually makes the whole dieting process much harder to stick to.
2. You CAN screw up one week of dieting by overbinging for one day, regardless of what some people say. And when you have a cheat day, it's easy to do too much.
And if we look at the "benefits" from the cheat day. You can get them simply by having more "diet" food.
For example, one of of the benefits is the psychological relief. Well, if that "relief" leads to yearning for junk for days and makes the week hellish, then is it really worth it?
And the metabolic "boost" (more like prevention of the metabolic slowdown) is mostly dependent on carb intake (required for the conversion of T4 to T3). So you can have the same effect from increased carb intake from oatmeal, rice, or yams.
So the conclusion we came to is that it's a better strategy to stick to your diet every day, knowing full well that you're bound to have a "dietary incident" here and there.
Include higher carb days if needed, but avoid unnecessary junk. -- Christian Thibaudeau
CS: Get Off the Bulk/Cut Carousel
Cheat days are appealing. "You can eat lots of crap and it's
good
for your muscle-building and fat loss goals!" Who doesn't want to believe that? Sadly, for natural guys, it seldom works out. A few things to keep in mind:
1. As Christian wrote, you can get all the benefits of a cheat day from re-feeding clean carbs and simply eating more healthy foods. "But Chris, I have eat junk food to get in the calories!" Then you, sir, don't know how to cook or know much about food in general. Or you're just
rationalizing
: telling yourself that to make yourself feel better.
2. I fell into this mental trap for years and it kept me too chubby. The "cheat weekend" wasn't just two steps back; it completely undid my efforts for the week. And it never magically sped up muscle building or fat loss. Yes, more calories are needed for optimal gains, but not so much that you stay on the fat side for years or wreck your health.
(Somewhat related: It only takes roughly 800-1000 calories over maintenance to optimize muscle building for mass stages. Anything more just spills into excess fat storage. No need to resort to cheat foods to get that.)
3. Modern cheat foods are deigned to be highly addictive. A "Saturday cheat meal" is a slippery slope, and most can't stop there. Even if they can, choosing to remain a slave to the junk food, well, sucks. It makes every clean meal during the week seem like drudgery. Why battle these cravings and be miserable all the time when you can ditch the junk for good?
And yes, I know many nutrition experts who suggest eating cheat meals (often for dubious reasons, as CT pointed out), but I also know they
hate
every other meal they eat, and become obsessed with the cheats, constantly struggling to stay on target, and enjoying only one or two meals per week. They often get stuck in the "bulk and cut" cycle, never being happy or liking the looks of their bodies.
4. Clean meals don't have to be dry chicken breasts and raw broccoli. Learn to cook. I enjoy EVERY meal I eat -- and this past week I had homemade pizza, lasagna, Mexican food, and clean desserts -- and have no desire for cheat foods because I never feel deprived.
5. Indigo-3G allows you to eat plenty, enjoy clean carbs, and lose fat and build muscle at the same time. It can even make the rare "real" cheat less damaging to your body. For those scared to step off the bulk/cut merry-go-round, Indigo-3G is the solution. - - Chris Shugart
Training, nutrition, or supplement questions? Spill them below!
Indigo Resources:
Store Page and Autoship Info
Original Indigo-3G Article
What To Expect
Basic Carb Guide
Things to Avoid While on Indigo-3G
Long Term Usage Strategies
5 Tips for New Indigo Users