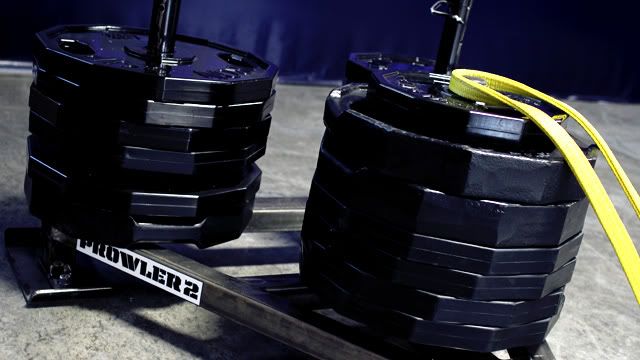 The Hardcore Assumption
Coach Charles Poliquin likes to say, "Earn your carbs." He's right. If you're not spending them with hard-ass work in the gym or the field of play, then you really don't need them, or at least not many.
Many popular diets these days are low-carb, such as most "paleo" plans. And you know what? We would not have an obesity issue if everyone in the country ate in this manner. It's a great starting plan for the average overweight, inactive couch spud whose idea of a workout is five hours of channel surfing with intermittent drop sets into the ice cream bowl.
But
you
probably don't fall into that category.
In fact, there's a trend now in the active paleo community of adding clean carbs like rice back into the diet, even though rice is an "evil" grain. Many are also advocating a paleo-style eating plan for solid foods, but taking full advantage of workout supplements not around in Fred Flintstone's day. That's because the average person who wants to build muscle as well as get lean needs those carbs to fully benefit from their weight training: to build muscle, fuel killer training sessions, and recover as fast as possible so they can do it all again as soon as they can.
Building on Poliquin's idea, I say that workout supplements have to be earned too. Biotest designs supplements with a built-in assumption: the assumption that you're training like a beast, multiple times per week, and leaving blood on the weight-room floor.
Biotest doesn't make peri-workout supplements for those that just "go through the motions" of training. Instead, every supplement is designed for
professional use
. These are the same formulas Tim Patterson once made by hand, exclusively for pro athletes and bodybuilders, with no expenses spared on active ingredient quantity or quality. As Tim likes to say, you can't out-train our supplements.
If your workout consists of Zumba or BOSU ball circus acts, then please, don't use Anaconda or MAG-10. You don't need them, you're not
earning them
, and supplies are limited. Save them for those who train with brutal intensity -- those you can't keep
away
from the gym, those who are "all in."
For those folks, we're here for you, helping you optimize the usage of these professional-level supplements. Nutrition, training, or supplement questions? Spill them below! -- Chris Shugart
Indigo Resources:
Store Page and Autoship Info
Original Indigo-3G Article
What To Expect
Basic Carb Guide
Things to Avoid While on Indigo-3G
Long Term Usage Strategies
5 Tips for New Indigo Users