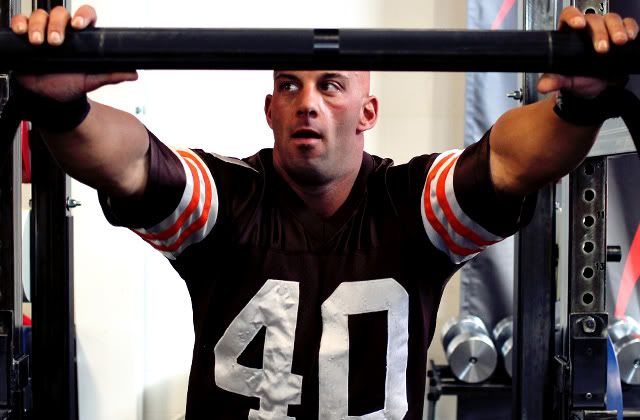 You're Not Overtraining
In modern muscle building, the two biggest fears are overtraining and not getting enough protein in. Sadly, in both cases, the general perception is erroneous. Especially when it comes to the fear of doing too much work in the gym.
It has now reached a point where we throw the "overtraining demon" into the face of anybody who recommends training each muscle more often than once or twice during the week, or doing more than 16 sets for a muscle group during a workout.
I honestly believe, and it has been my experience training over 500 athletes and roughly as many average Joes, that the more you train -- without exceeding your capacity to recover -- the more you'll progress.
And while you shouldn't burn out your body, most people are probably missing out on some great gains simply because you fear doing too much.
The fear of overtraining has become so strong that many are afraid of training a muscle group more than once a week. This is stupid! Bodybuilders from the golden era trained each muscle group two to three times per week and they weren't taking as much drugs as modern guys. Olympic lifters squat daily, sometimes two or three times per day.
The problem stems from the term itself, which is composed of "over" and "training." Because of that term, individuals are quick to equate it to "training too much." So every time someone thinks that a routine has too much volume, frequency, or advanced methods, they're quick to pull the "overtraining" trigger. When someone is tired and has a few bad workouts, he'll also automatically assume that he's overtraining. In both cases, this shows a misunderstanding of what overtraining really is.
Overtraining is a physiological state caused by an excess accumulation of physiological, psychological, emotional, environmental, and chemical stress that leads to a sustained decrease in physical and mental performance, and that requires a relatively long recovery period.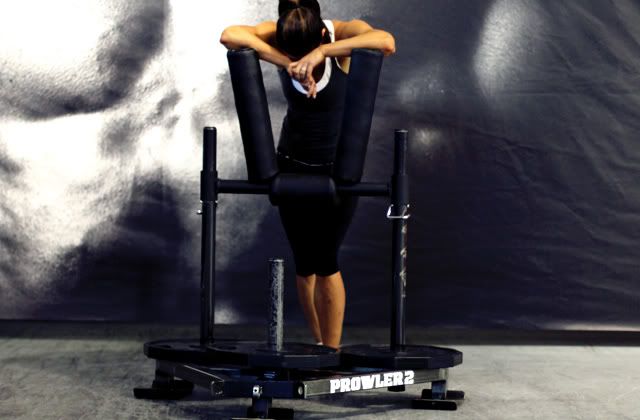 Fatigue Accumulation
A real overtraining state/syndrome takes
months
of excessive stress to build up. And when someone reaches that state, it'll take several weeks (even several months) of rest and recovery measures to get back to a "normal" physiological state. If a few days of rest or active rest can get your performance back up to par, you weren't overtraining. You probably suffered from some
fatigue accumulation
, that's all.
By continually avoiding performing a high level of physical work, you'll never increase your work capacity and will suffer from accumulated fatigue as soon as you increase your training stress ever so slightly.
I'll tell you one thing: muscle recovers fast; the muscle tissue itself is hard to overstress. The danger lies more in overstressing the nervous system and hormonal system, not the muscles themselves.
So working a muscle more than once week is not problematic at all since the tissue recovers fast. What can become problematic is doing too much CNS-draining work throughout the week
That
can lead to a state of accumulated fatigue.
Not only do muscles recover well and can handle more than one weekly stimulation, they thrive on it! If you don't challenge your muscles often enough, your body won't need to build a lot of chronic adaptations because the frequency of the stressor isn't high enough to warrant spending a lot of ressources building up the body.
I recommend training each muscle frequently, either directly or indirectly, while minimizing CNS stress. The more often you hit a muscle hard, the more opportunity for growth you give it.
And the more often you demand a lot out of your muscles, the more likely your gains will become solid and permanent. I can stop training for 4-6 weeks and not lose anything.
The trick is to avoid CNS-draining methods like going to failure, accentuating the eccentric too much, and going to your limit too often. You want to train hard, but smart. The goal should be to train in such a way that it becomes possible to train each muscle frequently without fatiguing your nervous system.
If you do start to fatigue, use alternate training approaches like a neural charge or eccentric-less session to fire up your nervous system again or get some non-invasive work done.
Find ways to do more work, fuel that work with Anaconda and MAG-10, and you'll progress faster! -- Christian Thibaudeau
Training, nutrition, or supplement questions? Spill them below. We're here to help!
Indigo Resources:
Store Page and Autoship Info
Original Indigo-3G Article
What To Expect
Basic Carb Guide
Things to Avoid While on Indigo-3G
Long Term Usage Strategies
5 Tips for New Indigo Users