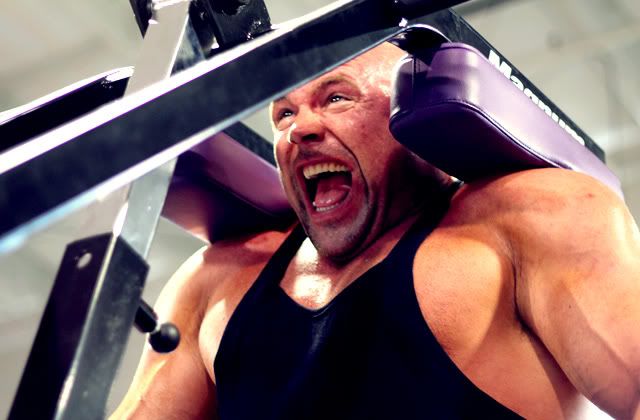 The Two Foundations of Physique Improvement: Are You Taking Care of Both?
Are you earning your carbs in the gym?
Are you fueling your workouts and subsequent progress?
Optimal progress in the gym is about two foundational things: training and nutrition. Drop the ball in one area and progress grinds to a halt.
Newbies Are Blessed... and Cursed
Being new to good nutrition and training is a double-edge sword. On one side, almost everything you do works. Clean up your diet just a little and body fat drops off. Go to the gym and do, well, just about anything, and you'll build some muscle since any type of training beats potato'ing the couch.
Problem is, newbie gains don't last long. That first 5 pounds of muscle is easy to get compared to the last 30, 40, or 50. That first 5 pounds of fat loss is a piece of sugar-free cake compared to the hard work and dietary fine-tuning you'll have to do to drop the
last
5 or 10. Newbie gains can spoil a person. At first everything works, then nothing seems to if you don't ramp things up.
As Christian Thibaudeau wrote earlier this week, the secret is to learn to love the process. Those who make the most long-term term progress are both training and nutrition geeks. Around here, we call that being "all in." You get your training dialed in, your diet fine-tuned, and you take advantage of the best supplements. Sadly, even more advanced trainees tend to leave things out.
The All-Training, No-Nutrition Guy
This guy knows his way around a gym. He thinks about performance, load, reps, speed, sets, exercises, and everything else you can manage. He busts his butt and gives 100% when lifting.
Then he goes home and wrecks most of that hard work by eating progress-reversing foods and neglecting good supplementation. In short, he's putting watered down gas in his sports car and it's starting to run (and look) like crap. He's not recovering properly, not repairing the damage he does in the gym, and not optimizing all that effort under the bar. Beast in the gym, wimp in the kitchen.
The All-Nutrition, Poor-Training Guy
This guy logs every macronutrient he consumes and counts every calorie. He chooses the right foods and never cheats. He takes the best supplements and never misses a shake or a capsule.
But then he goes to the gym and
phones it in
, just going through the motions, training with no plan, no focus, and very little
grunt
. Planet Fitness loves him, but he doesn't love what he sees in the mirror.
Evaluate, Dial-In, and Fine-Tune
Do you fall into one of these categories? Do you give 100% in one area but only 50% in the other? Think about it, re-evaluate your plan of attack, and fill in the gaps where needed.
The easiest way to do this with training is to simply adopt a good program from our archives and take the guesswork out of your workout. The simplest way to ramp up performance nutrition is to take
Anaconda and MAG-10
around your workout period. The "grunt" is up to you.
Training, nutrition, or supplement questions? Spill them below! -- Chris Shugart
Indigo Resources:
Store Page and Autoship Info
Original Indigo-3G Article
What To Expect
Basic Carb Guide
Things to Avoid While on Indigo-3G
Long Term Usage Strategies
5 Tips for New Indigo Users