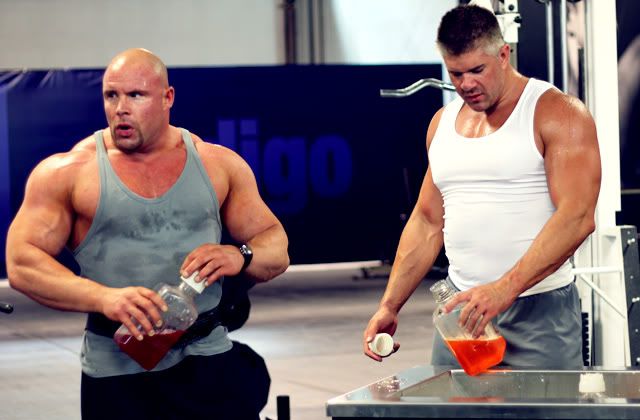 Push Carbs for Max Results!
"Indigo-3G is a selective nutrient repartitioning agent. In everyday terms, this means it repartitions nutrients so that what you eat turns into muscle and not fat. So, if you don't consume an ample supply of nutrients, especially peri-workout nutrition, you'll diminish the effects. Think about it. How can you repartition something you don't consume?
Carbs are going to help the process, especially during the workout period. So begin increasing intake by adding more carbs to your workout drink." -- Tim Patterson
So how many carbs should the hard-training Indigo user consume in a day? My advice is to
push
carbs. In other words, keep ramping them up until you find your personal sweet spot.
What's a carb sweet spot? That's when the amount of carbs you're eating is helping you to add muscle without noticeable fat gain. That could be 250 grams per day for you, or it could be 700. (Most Indigo users start around 300 per day and ramp from there.) It depends on your genetics, your training, and several other factors. So, experiment and tweak intake about every two weeks.
But here's a tip: the number of carbs you can consume is probably much higher than you think when you're taking Indigo-3G.
The types of carbs are important too. "A carb is not a carb" as the saying goes. For example, the highly branched cyclic dextrin in the new MAG-10 formula is very thermic, meaning it burns body fat, in laymen's terms. So it's almost silly to even count those carbs. See our Basic Carb Guide linked below for some other ideas.
Any more questions about diet, training, or supplements? Spill them below and our coaches will be glad to help you out. -- Chris Shugart
Indigo Resources:
Store Page and Autoship Info
Original Indigo-3G Article
What To Expect
Basic Carb Guide
Things to Avoid While on Indigo-3G
Long Term Usage Strategies
5 Tips for New Indigo Users