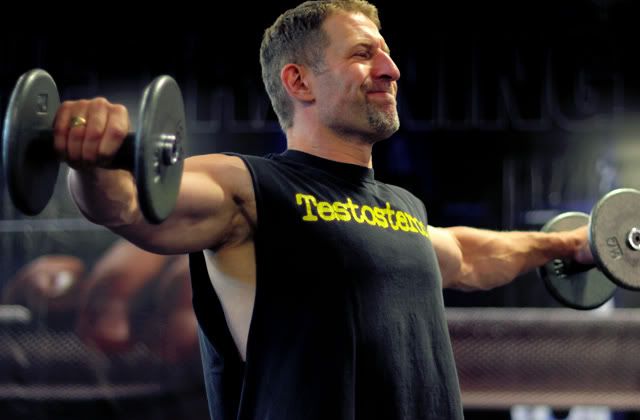 The Best Way to Judge Physique Progress on Indigo-3G
"Indigo-3G is a selective nutrient repartitioning agent. So, what does selective nutrient repartitioning
feel
like, anyway?
"That might appear to be a silly question, but it does have merit. The repartitioning effect might result in physiological functions and tissue changes that are easily 'felt' in some users but not in others. We've seen both. Some users are aware of changes going on in their bodies -- like dramatic muscle pumps, seemingly limitless energy levels while training, and amplified metabolic heat -- while others aren't as perceptive at noticing much in the way of 'feel.'
"My best advice is to avoid putting much stock into the way you feel and focus on the things you can measure." -- Tim Patterson
So, what's the best way to measure progress when on Indigo-3G? I suggest photos and the tape measure, like this one:
Remember, the scale doesn't really tell you much. Lose 10 pounds of fat and gain 10 pounds of muscle and what does the scale show? No change. Yet that would make a dramatic visual difference and change in tape measurements.
And since Indigo-3G can cause you to dump inflammation, then gain muscle, the scale is likely to be all over the place at first anyway. So, keep an eye on the mirror and how your clothes fit, take those pics and pop them into your Indigo log, and take tape measurements. You'll be glad you did.
Have other questions about supplements, nutrition, and training? Spill them below! -- Chris Shugart
Indigo Resources:
Store Page and Autoship Info
Original Indigo-3G Article
What To Expect
Basic Carb Guide
Things to Avoid While on Indigo-3G
Long Term Usage Strategies
5 Tips for New Indigo Users