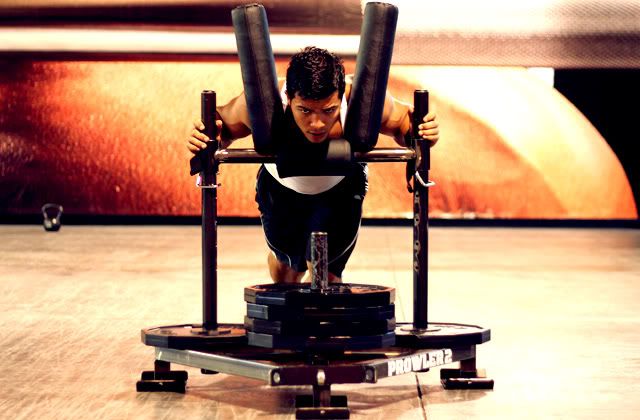 The 4 Categories of Physique
Most people fall into one of these simplified categories:
Fat, no real muscle underneath

Fat, plenty of muscle underneath

Lean, no muscle

Lean, lots of muscle
Genetics, diet, and training experience all work together to put us into one category or another. Which category are you in right now?
Most of us start in category 1 or 3. Either we're fat guys who want to be shredded and muscular, or we're skinny guys who want to add muscle and not be built like 10-year old girls anymore.
Sometimes, we get bitten by the training bug, but not the nutrition bug. That often leads to category 2: you have plenty of muscle, but it's largely covered up by a layer of blubber. You know the story: lifting is fun; eating right sucks.
I see a lot more strong, fat guys in gyms around the country today than weak, skinny guys. This is "new" in the weight-training world. In the old days, all muscle magazines were written for the skinny kid. All supplements were geared toward weight gain.
But these days, I just don't see too many painfully-boney ectomorphs in the gym. Sure, there are a few (mostly teens), but the vast majority of males in gyms today are battling the bulge.
They're willing to go heavy or go home, but they struggle in a world that surrounds them with cheap, addicting, body-wrecking foods, like wheat. And if they don't suck it up and clean up their diets, then they're going to be permanently stuck in category 2.
We all strive for category 4: low body fat percentage with a pile of muscle. Funny thing is, the same three things that placed us into our current category to begin with are going to determine our final category: genetics, training, and diet.
Nothing much you can do about genetics, but improvements in how you train and what you eat can lead to holy-crap, jaw-dropping transformations.
One secret is to use what I've often called the
outside eyes technique
: pretend you're someone else who's looking in on your training and diet efforts. Where are the gaping holes? What advice would you give this person?
Sounds silly, but every successful body-transformer does this, then acts on what he sees. Try it, then make a list of three things this "other person" is doing wrong.
Maybe he needs a new training strategy because he's stuck in a comfort-rut, or he's training randomly with no real plan. Maybe he's neglecting crucial peri-workout nutrition, like Anaconda and MAG-10. Maybe it's the weekend drinking that's throwing in the monkey wrench.
Heck, maybe this person just needs a new gym with some dumbbells that go over 30 and a Prowler. Or it could just be that his nutrient uptake mechanisms are damaged, and he needs to repair them with Indigo-3G.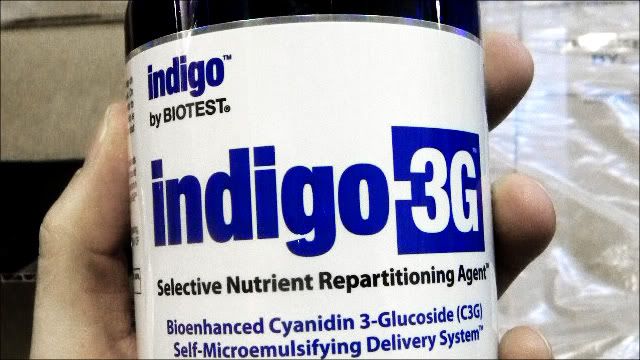 Go ahead, make your list, then spill it below if you want.
Category 4 is waiting. -- Chris Shugart
Questions about supplements, training, or diet? Drop them below and we'll help you out.
Indigo Resources:
Store Page and Autoship Info
Original Indigo-3G Article
What To Expect
Basic Carb Guide
Workout Nutrition Protocols
Things to Avoid While on Indigo-3G
Long Term Usage Strategies
5 Tips for New Indigo Users