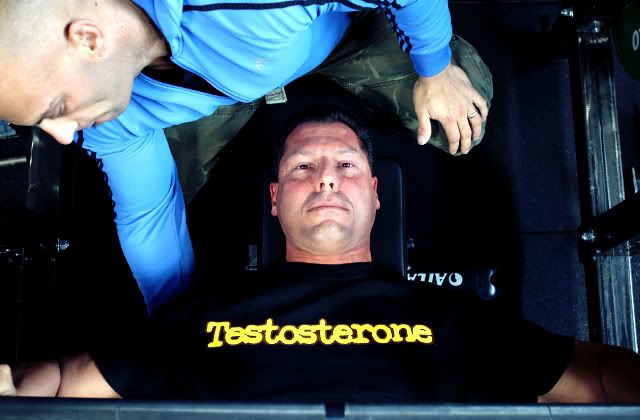 5 Tips for Indigo-3G Users
Tip #1
If your goal is fat loss, don't assume you'll need to adopt your previous diet and training practices to lose it. Indigo-3G changes the game. What that means is, you'll be able to eat more carbs and overall calories that you could before, due to the nutrient repartitioning effects of Indigo. In fact, a diet too low in carbs may
slow
your fat loss progress. If you're working with another diet coach, make sure he or she knows this and isn't giving you a generic plan.
Tip #2
While keeping carbs on the high side is important for the Indigo user, where those carbs come from is just as important. Workout nutrition drinks like Anaconda and bars (such as FINiBARs) are the first step. Also, while not an official part of the Indigo usage guidelines, many users have found that dropping wheat-sourced carbs while keeping rice-based carbs high leads to "cleaner" muscle gains without excess body fat storage, bloat, or cheat-food cravings. See our Basic Carb Guide below for more ideas.
Tip #3
Because Indigo-3G increases your work capacity, you'll be able to train harder and more frequently than when you're not using Indigo. Take advantage of that. And read everything you can from Christian Thibaudeau.
Tip #4
A single dose of Indigo-3G (6 capsules) is in the blood for at least four hours, with gene expression lasting much longer. So when planning your daily dosages, don't "overlap" them. For example, take pre-breakfast, pre-workout, and pre-evening meal.
Tip #5
The most successful Indigo-3G users start an Indigo log and participate in the Live Coaching Labs as much as their schedule allows. They ask questions of our coaches and experienced vets. They also take pics and measurements of their progress, and list their food choices in their logs. This helps us to help
you
as much as we can. -- Chris Shugart
Training, nutrition, or supplement questions? Spill them below!
Indigo Resources:
Store Page and Autoship Info
Original Indigo-3G Article
What To Expect
Basic Carb Guide
Workout Nutrition Protocols
Things to Avoid While on Indigo-3G
Long Term Usage Strategies