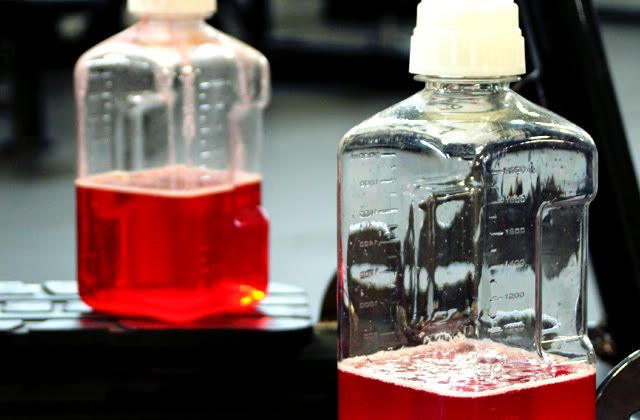 "Indigo-3G is a selective nutrient repartitioning agent. In everyday terms, this means it repartitions nutrients so that what you eat turns into muscle and not fat. So, if you don't consume an ample supply of nutrients, especially peri-workout nutrition, you'll diminish the effects. Think about it. How can you repartition something you don't consume?
Carbs are going to help the process, especially during the workout period. So begin increasing intake by adding more carbs to your workout drink. As a starting guideline, consume a minimum of 100 grams of carbs during the training period." -- Tim Patterson
So how many carbs should the hard-training Indigo user consume in a day? My advice is to
push
carbs. In other words, keep ramping them up until you find your personal sweet spot.
What's a carb sweet spot? That's when the amount of carbs you're eating is helping you to add muscle without noticeable fat gain. That could be 250 grams per day for you, or it could be 600. It depends on your genetics, your training volume, and several other factors. So, experiment.
But here's a tip: the number of carbs you can consume is probably much higher than you think when you're taking Indigo-3G.
Any more questions about diet, training, or other Indigo issues? Spill them below and we'll be glad to help you out.
-- Chris Shugart
Resources:
Store Page and Autoship Info
Original Indigo-3G Article
What To Expect
Basic Carb Guide
Workout Nutrition Protocols