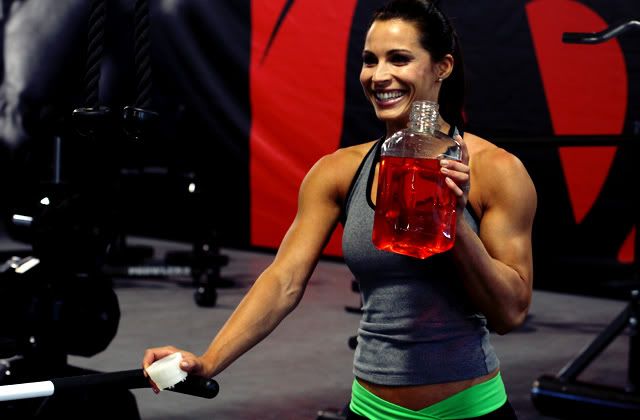 A quick and dirty guide to carb choices for Indigo-3G users.
1. Carbs. Eat them when you're taking
Indigo-3G
, even if your main goal is fat loss. It's a nutrient repartitioning agent. Give it something to repartition!
2. A lot of your carb intake should fall around your workouts. Plazma, Mag-10 and FINiBARs are perfect. You can find them
HERE
.
3. The vast majority of Indigo-3G users who have kept the carbs on the high side but
dropped wheat-based carbs
have had the best results. So, no breads or standard pastas.
4. Good solid-food carb choices include:
Rice
Rice variations: plain rice cakes, no-sugar puffed rice cereal, rice and seed crackers, hot rice cereal such as Rice 'n Shine, pastas made from 100% rice
Protein powders and carb-containing meal replacements such as Metabolic Drive Muscle Growth Formula
Starchy vegetables such as potatoes (white, red-skinned, or sweet)
Quinoa, buckwheat, and oatmeal if you tolerate it well
Fruit (a piece or two per day, limited to breakfast)
Stick with these general rules, push up carb intake until you find your sweet spot, and you'll get the most out of Indigo-3G.
Any other diet, training, or supplement questions? Spill them below. Christian Thibaudeau and I are here to help.
-- Chris Shugart